Combur 10 100 Test Strips. The dry chemistry test for the early and reliable detection of kidney diseases, diabetes and urinary tract infection.
Urine reagent strips are a useful tool for investigating, diagnosing and screening diseases immediately. Reliable and precise results are important, since adulterated results can lead to false negative results or re-testing of patients. Roche utilizes the same standardized, unique technology in the visual test strips and all of the urinalysis instruments.
Easy handling
Safe and hygienic strip handling – test strips are sturdy and face downwards so your fingers stay clear of the specimen while it is read.
Proven quality
The unique construction technology of the Combur-Test strips avoid interference from components like glue and largely eliminate the interference of ascorbic acid, proving excellent results. Low instances of false-negatives minimize the testing time and increase the cost efficiency. The Combur-Test® strip technology offers an immediate and reliable result largely unaffected by ascorbic acid in the sample. It reduces retesting and helps prevent false-negative results for glucose and hemoglobin with the application of an iodate impregnated mesh layer on the strip.
Comparable results with systems
The Combur-Test® strips are used on all analyzers across the entire Roche urinalysis portfolio, delivering high-quality results and improved efficiency across the laboratory network.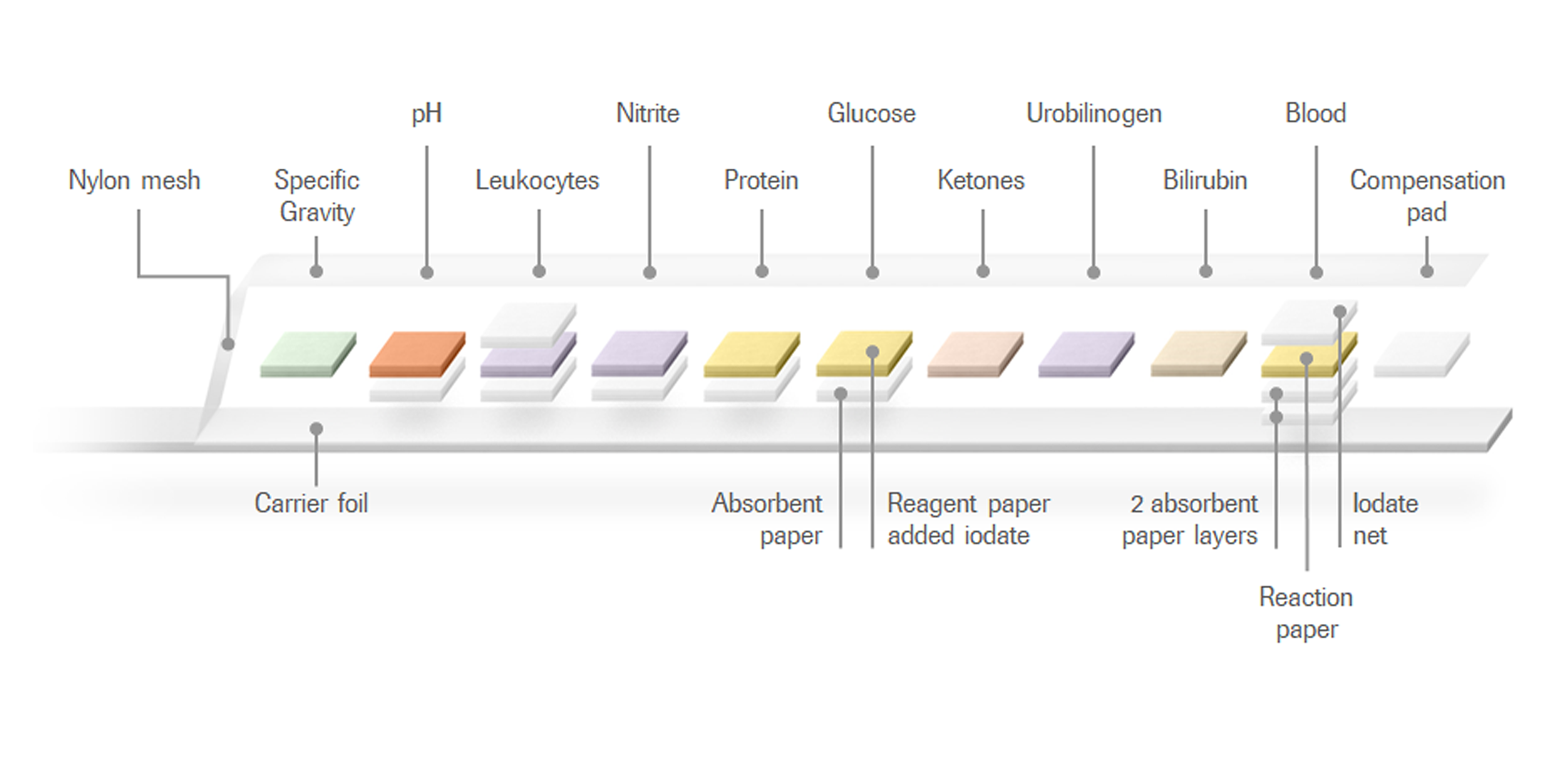 Three simple testing steps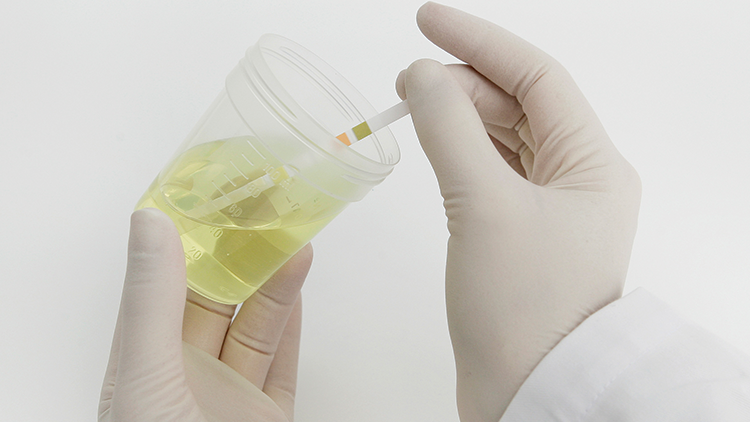 Dip the test strip in urine for about 1 second.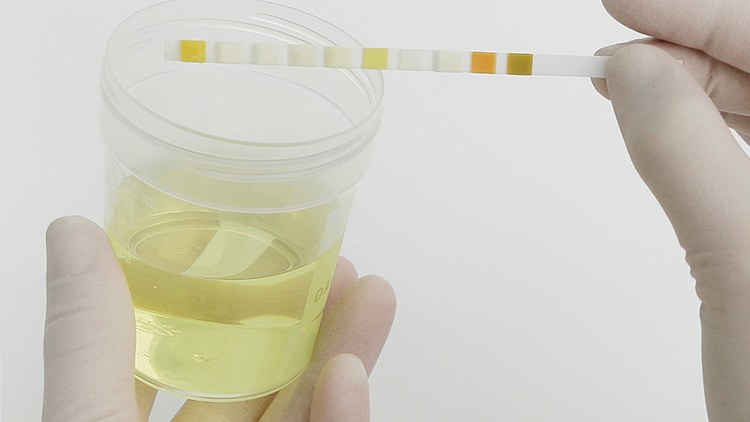 Wipe the edge against the rim of the vessel to remove excess urine when withdrawing the strip.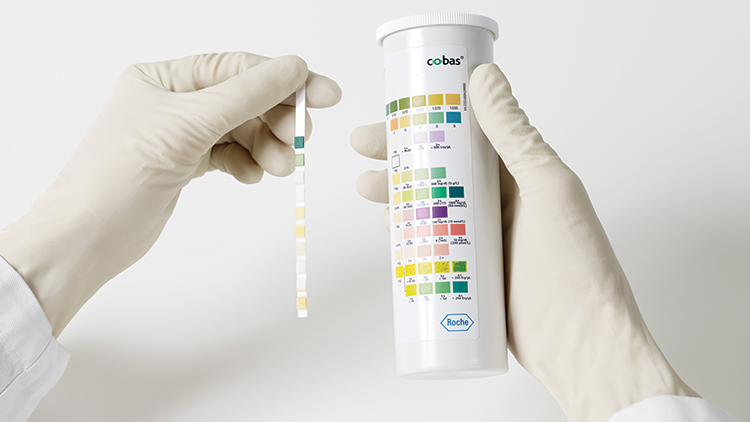 After 60 seconds, compare the color of the detection pad of the strip with the color scale on the test strip vial. Strips face downwards during operation and fingers stay clear and safe from the samples